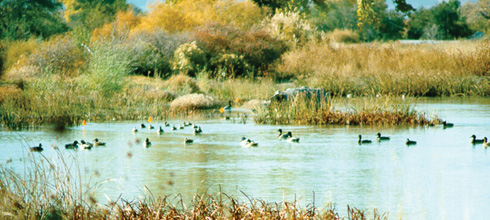 Regulatory
ARTBA is the leading regulatory advocate, regularly representing the industry's views before the U.S. Department of Transportation, Federal Highway Administration, Occupational Safety & Health Administration, U.S. Environmental Protection Agency, Army Corps of Engineers, Office of Management and Budget, and other federal agencies. ARTBA typically submits such comments 25 times per year.
seperator
2014
ARTBA instructs EPA to consider impacts on transportation construction as part of its economic modeling for future Clean Air Act regulations.
ARTBA urges DOT to include both existing and new regulations in the second phase of the agency's regulatory review. Specifically, ARTBA points to DBE regulations as needing to be reviewed.
ARTBA reiterates its objection to OSHA's proposed silica rule, highlighting flawed economic analysis and dated scientific evidence at a public hearing held by OSHA.
Before tightening federal standards for ozone, ARTBA and 35 other industry associations urge EPA to consider that its own data shows such an action could cost the economy up to $90 billion annually.
ARTBA explains to EPA that federal ozone standards do not need to be tightened, citing current regulatory successes. ARTBA also urges the agency to consider the economic impacts of its regulatory decisions.
ARTBA and 39 other industry associations urge funding for and completion of the New International Trade Crossing bridge between Detroit, MI and Windsor, Ontario.
ARTBA explains the disadvantages of Project Labor Agreements to the New York state Governor's office.
ARTBA explains to EPA that NO2 Standards do not need to be tightened in light of increasing air quality and existing regulations.
ARTBA applauds OSHA extension for operator certification and employer training requirements deadline.
ARTBA raises privacy concerns in comments on OSHA's proposed workplace reporting rule.
ARTBA Provides detailed comments on FHWA's Draft Core Toll Concessions P3 Model Contract Guide.
ARTBA and 60 other trade associations urge the House of Representatives to pass legislation streamlining the permit process for federal construction projects.
ARTBA and 19 other trade associations urge swift State Department approval of the Keystone XL pipeline.
ARTBA urges the IRS to abandon guidance which would severely restrict the ability of associations to communicate with their members.
ARTBA and 114 other trade associations urge the House of Representatives to pass legislation aimed at reforming the federal regulatory process.
ARTBA urges OSHA to reconsider proposed standards for crystalline silica exposure, arguing the agency is using outdated data and a flawed economic analysis. Further, ARTBA notes existing standards offer suitable protection to workers from silica exposure.
Before deciding whether or not to tighten existing NOx regulations, EPA must take account of what has already been achieved as well as improvements which have been approved but not yet fully implemented, ARTBA says.
ARTBA supports the proposed Federal Transit Administration guidance and believes it allows for the acquisition of a right-of-way prior to the completion of the environmental review process for transit capital projects.
seperator
seperator