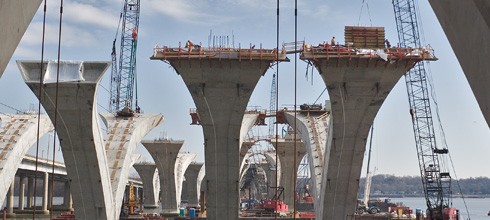 Members
ARTBA advocates strong investment in transportation infrastructure and also works to ensure its members' views and business concerns are addressed before Congress, the White House, federal agencies, the court system and news media.
As a full-service trade association, ARTBA offers a variety of information, tools, and services to help its member firms and agencies operate more efficiently. Among them:
Cutting-edge economics and research reports covering all angles of the transportation construction market;
Safety services, training and products;
Top notch communications tools such as "Transportation Builder" magazine, "Washington Newsline," e-newsletters, websites, and annual "Leadership Directory & Buyers' Guide;"
Customized professional development programs designed specifically for transportation design, construction and safety professionals; and
Abundant networking and business development opportunities at ARTBA's national meetings and events.
For membership information, contact Kenyon Gleason, or Rob Regier at 202.289.4434.