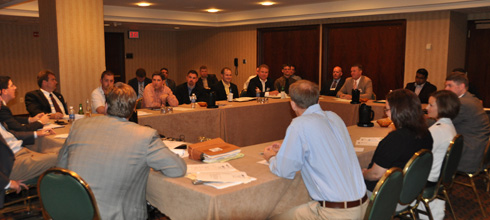 Alliances & Partnerships
ARTBA places emphasis on building coalitions, partnerships and networks to leverage its safety and health activities and forge consensus on behalf of industry professionals. ARTBA works with other associations, labor organizations, government agencies and others to promote our safety vision and services to the transportation construction industry. These cooperative programs include:
Roadway Work Zone Safety & Health Alliance
An OSHA-led and industry alliance, it is designed to improve safety and health for roadway construction workers, particularly Hispanic and other non-English speaking employees.
Drug Free Work Place Alliance
This alliance was created by the U.S. Department of Labor and the construction industry to achieve drug-free construction sites.