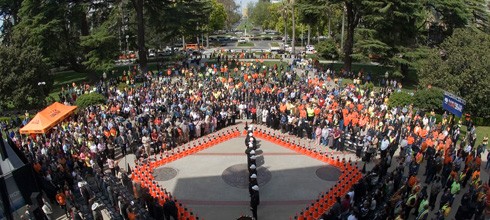 Committees & Advisory Councils
ARTBA's commitment to safety provides opportunities for officials in member firms to become industry leaders in national regulatory activities, industry standard-setting negotiations and development of association policies and services. The safety division, committees and council are also great venues for networking and sharing information for those ARTBA members with similar interests and concerns.
Traffic Safety Industry Division
ARTBA member concerns in traffic safety and temporary traffic control come into focus through the Traffic Safety Industry Division (TSID). Since 1979, TSID has promoted the economic importance of infrastructure-related transportation safety products and programs. TSID members serve as ARTBA's "safety conscience" and underscore the association's commitment to this integral component of transportation development and improvements.
TSID's Primary Goals
Advocate the interests of the safety sector of the transportation construction industry and assure the availability of public resources to meet transportation safety needs;
Monitor regulatory activity at all levels of government that may impact transportation safety; and
Promote awareness of traffic safety as national issue and encourage the development and use of "hard" safety solutions, which protect the health and welfare of the public.
TSID creates a number of forums to promote networking with members of other ARTBA divisions and key industry leaders and organizations, including sponsorship of the National Committee on Uniform Traffic Control Devices.
ARTBA Safety Management Professional Development Section (PDS)
The PDS offers a forum for safety directors to be directly connected with other professionals in their field. The PDS network shares "best practices" information and provides suggestions for new or improved safety products through a "Safety ListServe" and newsletter. Safety PDS members also have access to top notch, free safety training products developed through various grant programs.
Transportation Safety Advisory Council (TSAC)
TSAC carries the responsibility of developing safety policies across all modes of transportation, which in turn, guide ARTBA legislative and regulatory activities. These policies are embodied in ARTBA's "Transportation Safety Policy Statement." TSAC membership is "cross-divisional," meaning it includes members from all eight ARTBA divisions.
Safety and Insurance Committee
This committee partners with ARTBA's Contractors Division and TSAC to formulate occupational safety policies and programs. The committee also works closely with the Safety PDS to monitor safety concerns raised by industry professionals. Through subgroups, the committee develops regulatory comments, policies and training programs to meet identified safety needs.