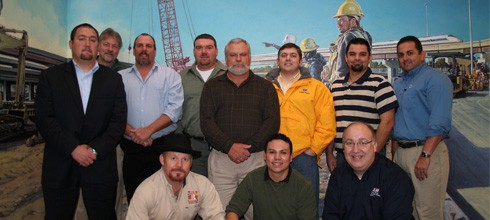 Training & Professional Development
Safety Training and Audits
ARTBA's safety team supplies a number of on-site training programs and auditing services such as:
Management Commitment to Safety
Trenching and Excavations
Competent Person
OSHA 10- and 30- Hour Courses
Safety Benchmarking
Environmental Compliance Audits
Safety Site Audits
OSHA 10-Hour Training
Exclusively for the roadway construction industry, this is a revolutionary program for owners, safety managers, supervisors, and workers focused directly on the hazards and situations that roadway construction workers face every day. From work zones to night work, this training sets the standard for the entire industry!
The National Traffic Management and Work Zone Safety Conference
Since 1985, ARTBA has organized and conducted national conferences to promote roadway work zone safety. Since 2000, the conferences and related trade shows have been offered at least every two years.
This conference connects transportation leaders with people at all levels of government and private industry to discuss challenges and cutting edge solutions to help improve the safe and efficient movement of traffic under many different roadway conditions. In 2012, ARTBA began offing this conference using a virtual platform and offered in conjunction with ARTBA's LoTrans event.